Meet the Conference Team - Tom Nolan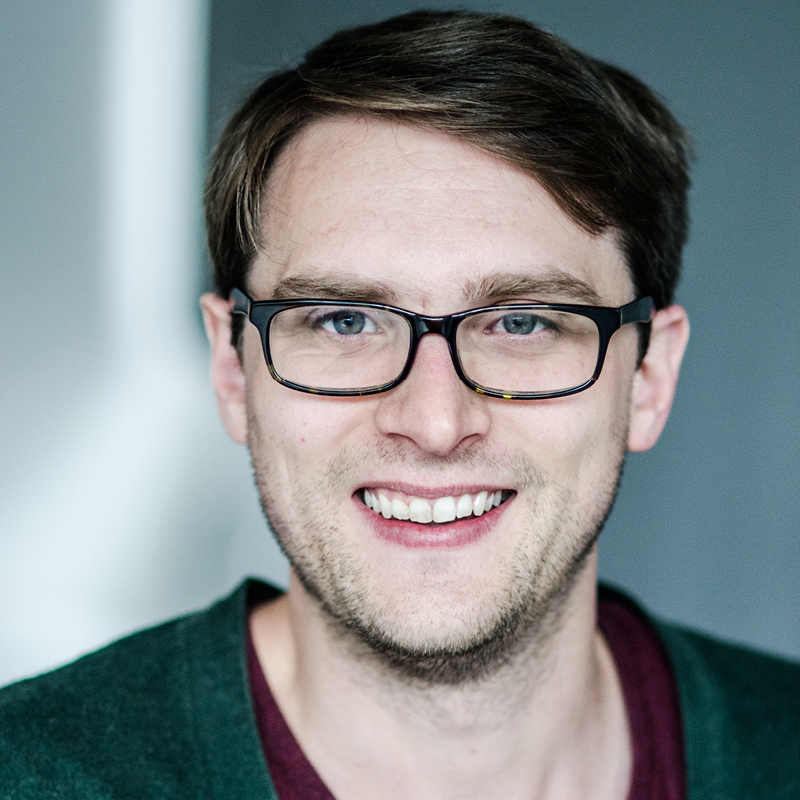 Senior Business Development Manager
Introducing morning breakout session on the power of collaboration
Seasoned Spektrix Conference-goer 💡
Tell us a little bit about yourself and what you do at Spektrix
I'm in the Business Development team at Spektrix, and so my focus is on speaking to arts organisations who aren't currently working with Spektrix. A big part of my role is ascertaining if an arts organisation would benefit from working with us and if so, I then work hard to really understand how they operate so I can show how Spektrix can help support them and make an impact to their business and organisational culture.
To do this well, I always have an ear to the ground to listen to the challenges arts organisations face and think about how our technology and expert Support team will help them grow revenue, build deeper audience engagement and ultimately make their organisation more resilient in the long-term. If an arts organisation does decide to work with us, I then coordinate the introductions and handover to our wonderful Implementation team who then get them up and running with Spektrix.
What were you doing before Spektrix?
Before joining the green team, I could be found at the then Tricycle (now Kiln) on Kilburn High Road in North West London. I joined the team there in 2008 and oversaw the implementation of a new ticketing, marketing and CRM system back in 2011… no prizes for guessing which one I went for! Before that, I was working at Dartington Hall where I spent my days selling tickets and organising acoustic music evenings.
What's an average day at Spektrix for you?
My weeks are made up of a few days in the office, travelling to arts organisations around the UK and Ireland, and usually one day working from the comfort of home.
I try to start nice and early and get some of the trickier tasks of the day done without any distractions. I'm often showing people Spektrix so I spend time playing around with my demo systems to work out which features and tools I want to show off in upcoming demos. We write a lot of words about Spektrix in the form of tender responses and proposals, so please feel free to ask me questions about the security of the Spektrix system and random functionality questions at the Spektrix Conference - I'm very well-versed!
I love getting to travel around the UK and Ireland, and think I must be getting close to having visited most of the UK by now. When out on the road I like to try and see inside as many auditoria as possible and I love having a nose around front of house areas.
What does leading for change mean to you?
I think it can be tempting in the arts to follow the status quo and continue to work in a certain way because that's the way it's always been done and how it's traditionally worked. However, the landscape around us is changing and audience behaviour has changed massively over the last few years, so we all need to be agile and respond to that. Leading for change can be a daunting prospect, but I'm hopeful that by the end of the conference and after hearing some really inspirational case studies, people will feel brave and better equipped to implement change back at their own organisations.
How did you get involved with Spektrix Conference 2018?
This will be my fourth Spektrix Conference (!!!!) so essentially I'm the Spektrix equivalent to Father Time. I'll be continuing my tradition of hosting sessions on building resilience and for the 2018 conference I'm introducing a session on the power of collaboration where delegates will get to hear how arts organisations can work together to be more resilient.
As a sector, we need the opportunity to learn from peers, talk about the common challenges we face and put our heads together to think about what we can do to make our sector stronger. Spektrix Conference is a great opportunity for all of that to happen and this session will give real-life examples about what can be achieved when you work together towards a shared vision. No matter if your collaboration ambitions are on an organisational, regional or national level, the speakers at this session will show you that starting your own collaboration venture is possible.
 
What are you most looking forward to at this year's Spektrix Conference?
I was involved in lots of conversations with the team at Hull UK City of Culture well in advance of 2017, so I'm really keen to hear more from Phil Batty about the legacy of what was a fantastic year for culture in Hull.
I'm always banging on about making data-driven decisions, so I'm also really looking forward to the session with Liv, Sector Strategy Lead at Spektrix, Dettie from Exeter Phoenix and Liz from Bradford Theatres about using data to influence and champion for change.
Also, I love the opportunity to meet and hear from the Spektrix community and I think Spektrix Conference is a really good time to connect with like-minded individuals and for delegates to find potential partners to collaborate with in the future. It's great to see so many familiar faces in one place - it's really fantastic to be part of the team that is making all that happen.
What are you most looking forward to in Leeds?
I've only ever passed through Leeds, so I look forward to sourcing a suitably overpriced coffee shop so that I can sample the finest flat white the city has to offer.